Tricky Rider
Game info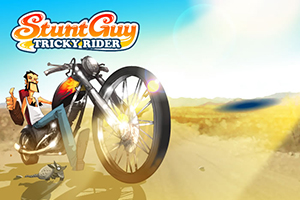 183 plays
Date added: 2013-11-06
Description:
The legendary Stunt Guy is on his
latest movie
shoot pulling stunts on his Harley. Can you trick your way past lethal porcupines and oil spills to appease the director and survive to the end?
Instructions: Use the Arrow Keys to speed up and rotate.
Press space bar once to jump, press and hold again to do tricks.
Collect skulls and pull off 360s to activate boost mode.